Last week a couple of the team here were lucky enough to travel to Iceland, as part of a press tour to highlight the growing film industry in the country. 
First up there was a tour of some of the locations used in Hollywood movies, including Clint Eastwood's Flag of Our Fathers.  
This is the continental divide in Iceland, with the Eurasian plate to the left and North America is to the right.  In Clint's film, this was the Pacific Island of Iwo Jima, site of one of WWII's fiercest battles.  It's worth noting that this photo was taken in colour, not black and white.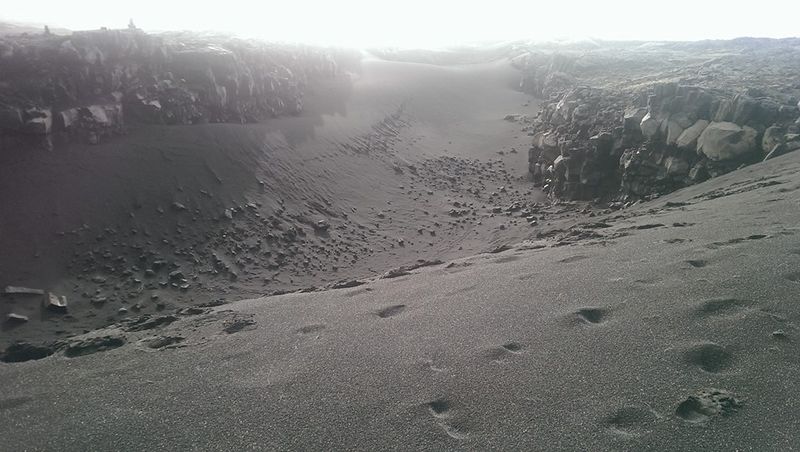 Alas Clint wasn't there on the day, but here's a pic of him in the lava fields, from his days filming there: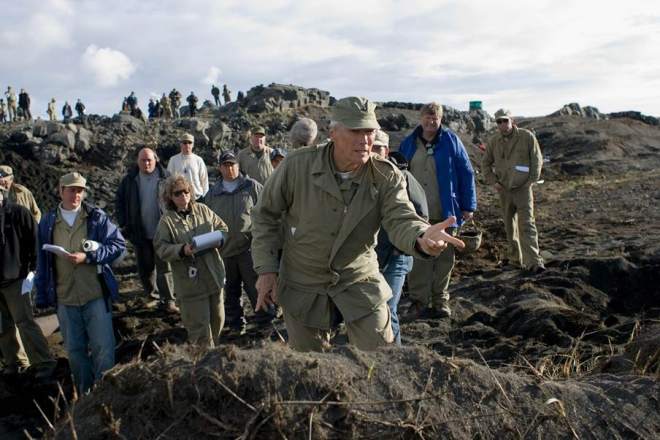 Iceland truly is a beautiful country, so it's not surprising it's the backdrop to an increasing number of films and TV programmes, including Game of Thrones, but it's so much more than a pretty face.  
As well as spending time with the Film Commissioner of Iceland (photographed below during an interview at the Blue Lagoon) we also got to tour the studios of RVX (Reykjavik Video Effects), the special effects masterminds behind such films as Gravity, Two Guns and Contraband. Its current film project, Everest, is out in 2015 (we didn't get a preview, but were told it's going to be pretty stunning).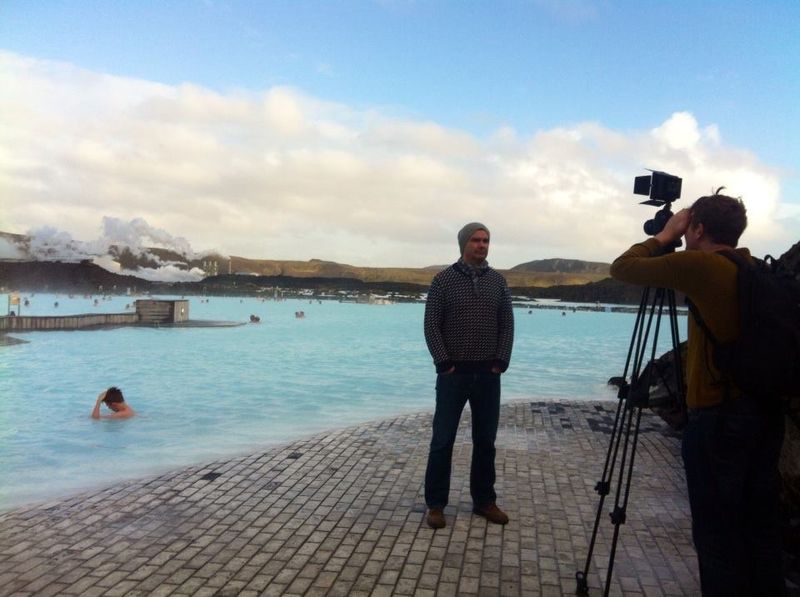 Here's a great write up on Forbes about the impact of the film industry on the wider Icelandic economy.