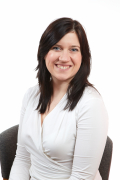 By Terri Bloore
Finn Partners was charged with the role of raising awareness of the treasury, securing media attendance at the event and manning the press office at EuroFinance's flagship conference, 'International Cash & Treasury Management'. This year's theme was 'Keeping treasury fit' and with Denmark being one of the happiest, fittest and healthiest countries in the world, Copenhagen seemed the perfect location to host this leading event. The challenge lay in educating business and financial media, and, of vital importance to the treasury, to educate businesses and the global economy too.  This is not least because apart from the niche financial titles, the treasury function is still something of an unknown. An education process was therefore in order.
With the ever increasing pace of change to regulation, competition and renewed economic worries, it is vital that a company's finance functions are fit and have the stamina to keep going in tough conditions. The conference has brought together leading experts and thought leaders including José Manuel Barroso, president of the European Commission (2004-2014) and prime minister of Portugal; Lord Rose, chairman of Ocado, and former chief executive and chairman of Marks & Spencer; and Zanny Minton Beddoes, editor-in-chief at The Economist. Discussions have ranged from looking at how corporations can make changes to ensure the fitness of core treasury functions, increase strength and agility for growth, and build stamina to keep financially fit for the future.
This year, there were over 2,000 people in attendance showing the rising importance of the treasury to technology, financial institutions and media.