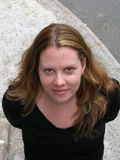 By Flora Haslam
The last week in April has long been an important date in the calendars of tech PRs, journalists and employees of security companies – the traditional descent of branded stress balls, bikini-clad models and giveaway one-upmanship on west London for Infosecurity Europe.
I have a sneaking suspicion that at least one member of the Johnson King office has planned the timing of their wedding around the show, and although visitor numbers for this year are yet to be released – there will undoubtedly be a hit given its timing so close to Easter – how does the show apparently continue to go from strength to strength?
While German shows like CeBIT and IFA continue to draw in the crowds, along with specialist European events like Amsterdam's IBC and Barcelona's Mobile World Congress, UK trade shows as a rule are fading fast.  The demise of 360IT is a case in point, despite re-inventing itself, there simply doesn't seem to be a market for this kind of event in the UK.
Of course Infosec continues to draw interest from across Europe which helps to bolster its numbers and security is a booming sector – even in a recession you can't ignore the impact of a breach or the importance of data integrity so it's logical that the sector should be more buoyant than most.  What's somewhat surprising is – in the age of instant online communication (you can download information on the latest greatest security product in a matter or moments from the comfort of your desk) – that there's still a market for face-to-face networking.
Maybe what Infosec really shows us is that however much we rely on IM, LinkedIn and Twitter for day-to-day communication, we still relish the opportunity to catch up with old colleagues, hear first-hand the challenges being faced by our peers and of course convince ourselves that we're in with a chance of winning an Aston Martin!