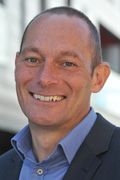 By Mike King
It's a really exciting time at Johnson King; we've just become part of Finn Partners, one of the fastest growing and most ambitious PR firms in the world.  Finn Partners has acquired Johnson King to dramatically boost its operations in Europe and this represents a tremendous opportunity for all of us.
Becoming part of Finn Partners means we are now part of a 350 strong international PR firm, giving us access to far greater resources, including a 30 strong digital team, greater international reach and the ability to provide our clients with an expanded range of services. Not to mention access to the expertise and knowledge that comes from being part of such a large and hugely capable team.
Excited as we are about our new found capabilities, any changes are going to be gradual.  We'll continue to operate as Johnson King, a Finn Partners company, for the next 12 months and all existing client teams will remain completely unchanged.  Our plan is to gradually integrate all the great parts of Finn Partners into our already award winning services.  
In a similar vein, at Johnson King, we've always taken pride in having a great working environment with collaborative, friendly, hard working account teams.  Like us, Finn Partners has an ethos that puts its staff at the centre of what it does.  Both firms have won countless 'Best Place to Work' awards and our shared values are one of the main reasons we've agreed to join forces.
It feels great to be embarking on the next stage of our growth and with Finn Partners we have found a tremendous ally.