This Monday was apparently the most depressing day of the year. According to reports, the third Monday in January is known as Blue Monday, which is based on a number of factors: bad weather conditions, high levels of debt, the amount of time passed since Christmas, failed New Year resolutions, low motivational levels, and finally, a need to take action. 
While it's not surprising that this would fall in January or on a Monday, who claims that this day is particularly worse than the others? It was in fact devised by Sky Travel in 2005 as a way of persuading people to book a winter holiday. The travel company based this assumption on a formula created by Dr Cliff Arnell, a self-proclaimed Cardiff University psychologist: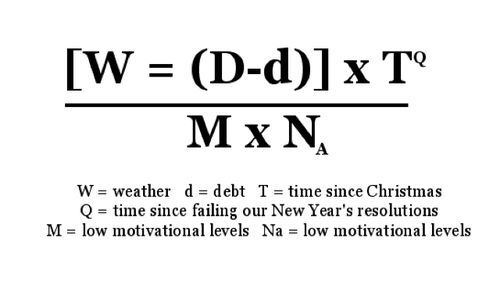 Each year, journalists and scientists come out in force to blast what is considered 'bad science and nonsense PR'. The PR and marketing industry may have a reputation for making something out of nothing to promote a client's product or services, but in this case, its detractors definitely have a point. Not only is it based on a non-scientific formula (how you can quantify motivational levels or weather, I don't know), but the creator's credibility has been called into question as Cardiff University quickly sought to distance itself from him. 
Good PR should involve news stories and arguments based on fact, whether it's statistics, qualitative research or a qualified expert opinion. While attention-grabbing headlines are good in our business, it's just disappointing – and embarrassing – if they don't hold up under scrutiny.
What's surprising is that, despite offering no real evidence to support the theory, it is still widely recognised, debated and ridiculed ten years on. Naturally, companies have already started to look at how they can utilise this PR and media-constructed phenomenon by jumping onto the bandwagon. Sky Travel may have gone into administration in 2010, but it left a legacy that looks likely to stick.