It's pretty incredible for any organisation, let alone a technology company, to reach its 125th anniversary, which Nintendo did last week. Yes, yes – I know Nintendo didn't start out as a video games company, but it's still a remarkable achievement by any account.
Although it's impossible to ignore the problems facing Nintendo today, it remains one of the best loved brands in the world, with a millions of die-hard fans. There's plenty to learn from the company's branding success and, indeed, most tech start ups today could learn a thing or two from Nintendo and Super Mario. Bear with me on this.  
Identify what works for your brand
This is a crucial first step and I think it's fair to say that Nintendo struck gold with the Mario brand. There's no earthly reason why jumping, moustachioed plumber brothers should work as a video game concept – but it does. It really, really does. Nintendo recognised this fact almost immediately and to date, Mario has featured in more than 200 video games (in your face, Sonic!)
As a result, it's almost impossible to think of Nintendo and not this face...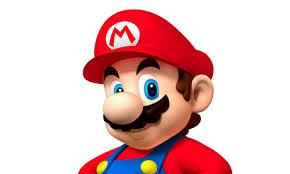 ... nor the other way round.
This is nothing short of branding genius. What company in the world wouldn't want a product that is so intrinsically linked to its brand name, which also sums up pretty much everything the company stands for? In Mario's case, family friendly and addictive fun.
Don't be afraid to innovate
Just because Mario has featured in so many games, it doesn't mean that Nintendo hasn't kept things fresh either. It's easy to see how and where Nintendo has made tweaks to its most successful franchise over the years, to create the Mario brand we know today.
In Mario's case, it all started with Donkey Kong and 'Jump Man'. Jump Man was renamed Mario and our plumber bestie found a love interest in Princess Peach. When this was in danger of going stale, in comes Mario's brother, Luigi, who eventually gets his own nemesis in 'Waluigi' and starts his own ghost mansion franchise (as bizarre as that sounds). The changes continue... 'Should we make a colour version of Mario?' 'Yes.' 'Should we make him 3D at some point?' 'Probably.' 'Should we put Mario and his friends in little go carts now?' 'Why the hell not! That sounds absolutely incredible.'
I could go on but you probably get the idea by now. Don't be afraid to make changes when changes are needed, in order to keep the brand interesting and fresh.
Don't forget your roots
Making changes is all well and good but even the best loved brands can take this a step too far and end up alienating their fans – just ask Vincent Tan and Cardiff City FC. Nintendo is a great example of a brand that has changed considerably over the years, but maintained its core identity. Apple is another great one for this. Look at any Apple product or marketing content over the Steve Jobs era and, even if it's dated now, it still unmistakably Apple.  
So there you have it. Some simple tips to help keep your brand fresh for the next 125 years. Easy.