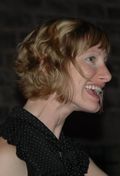 By Laura Mead
Is it just me or is anyone else growing a bit tired of Rupert Murdoch's 'paywall' rants?  Maybe I was naive in thinking we'd seen the backend of this now that the Times and Sunday Times has announced it will start charging for content come June.  However, Murdoch is still marching on, with the latest being yet another assault on search engines, appealing newspaper publishers to stand up to the likes of Google and Bing because he thinks it unfair that they continue to provide free access to newspaper articles online. 
Is it though?  Or is this just the way the world is moving? 
Of course I can understand and sympathise with the position that the newspaper industry now finds itself in (and why a solution is quickly needed) but I'm still on the fence as to just how this paywall war that Murdoch is raging is going to pan out.  As I noted in my previous blog on this back in August of last year, as sites like the BBC, CNN, and MSNBC continue to offer free content online, surely most readers will simply defect to another news site? 
Perhaps more importantly, the situation heightens when you look at how people use content today – it's no longer just about seeking out news and information, it's about sharing this with friends, family, colleagues, and anyone else willing to listen.  And with paywalls, this takes on a whole new convoluted level when, for example, I want to share that great article on TimesOnline via Twitter or Facebook that no one else can access it without handing over their card details.
While I for one don't have an issue with paying for good newspaper content (and certainly have a vested interest in papers being around in one format or another for the foreseeable future), I'm not exactly sure how or when this story ends...