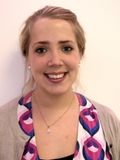 By Fiona Halkerston

As one of the last remaining fans of Big Brother, I was somewhat saddened, but not at all surprised, that Channel Four has axed the original annual "reality" TV show.   Media coverage of this year's show has been over shadowed by the news that ratings have fallen and the public has lost interest in housemate antics.  Even the ever-faithful tabloids failed to be attracted to this year's offering of page three hopefuls and TV presenters-to-be.
So, does the death of Big Brother truly indicate the beginning of the end for reality shows or are the Heat readers of this world just after a little more for their money?  Big Brother contestants are rewarded with their 15 minutes of fame for effectively doing nothing for an entire summer, and allowing us to watch them.  But surely they have to work harder than that to maintain public interest?
Reality shows that focus on "talent" seem to be systematically gaining momentum.  Last week, the X Factor debut episode pulled in audience figures of almost ten million, which is almost twice as many as Big Brother at its 2002 peak.  Celebrity talent shows also continue to be hugely popular as they offer ailing celebrities the chance to regain the affection of their once adoring public – but they certainly have to toil for it.
With this in mind, no matter whether you love it or hate it, Big Brother has changed television forever.   The boundaries of the term "reality" TV have been consistently stretched year on year and to mirror this, TV scheduling now offers an extensive range of society documentaries.  Whether the topic of choice is unhealthy eating habits or unpleasant illnesses, it would seem that the British public is obsessed with the escapism offered by watching someone else's exaggerated reality. 
So, as Channel Four moves on and seeks its next big prime time money maker, I (for one) will still be tuning in to find out what the Big Brother producers pull out of the bag before the format itself is finally evicted.