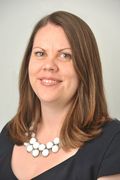 By Flora Haslam
Fancy watching a film on your phone just 18 days after release?  And paying less than if you watch it on your TV?
At a recent event in Beverly Hills, Jeffrey Katzenberg, CEO of Dreamworks Animation (the studio behind films like Shrek, Kung Fu Panda and the more recent, but somewhat less successful, Mr Peabody & Sherman), made some interesting predictions for the future of the industry.
Katzenburg proposed that on the eighteenth day after release, movies will be available ubiquitously, and – critically – film fans will pay different prices depending on the device from which they are viewing. 
The pricing model he suggested was $15 (£9) per film for a movie-sized screen, $4 (£2.40) for a 75in (190cm) TV and $1.99 (£1.20) for a smartphone.
Given that 95 percent of the revenue from 98 percent of movies is earned in the first three weeks in cinemas, this seems to make sense, and I'd certainly be reluctant to pay much to watch any film on a four inch screen. 
What is less obvious is how this would be enforced.  Right now, it's unclear how the industry could confirm the screen size in order to make the right charge.
In the meantime, I'm off to the cinema – no point waiting 18 days!