Have you snapped up a deal, or got more than you bargained for?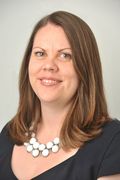 By Flora Haslam
Just as UK shoppers are so sick of turkey, TV repeats and family squabbles that they traditionally hit the sales on Boxing Day, our American friends do the same after Thanksgiving.  The result?  Black Friday, the busiest shopping day of the year.
Outside of some sectors – let's be honest, the tech PR and media community has been capitalising on it for some time – Black Friday has never really hit the mainstream in the UK.  But this might just be the year that changes.
Not many people in Europe celebrate Thanksgiving, but that's no reason for us to miss out – at least that's what the major retailers, desperate to bolster their sales, have been telling us.
I guess it's no surprise that Asda – owned by US supermarket giant Wal-Mart – seems to be leading the charge.  Last year, Wal-Mart stores in the US served more than 22 million customers in one day; Asda stores are presumably hoping to emulate this to some degree.  Sadly if these stories from Bristol and Newcastle are to be believed, it's not just the deals that have crossed the Atlantic, but the fist fights too.
If you're scouting for a bargain, The Telegraph has handily rounded up some of today's best offers.
Too busy to shop today?  Never fear, it's Cyber Monday in a couple of days.  Oh and then there's 'Middle Cyber Monday' the following week...