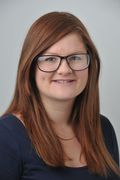 By Lindsey Challis
The new iPad was announced this week, its biggest claim to fame being that it weighs less than previous versions.  Wow, Apple, I am blown away, you have excelled.  I don't doubt that a lighter iPad will be a benefit – easier to carry in your handbag or to hold with one hand while reading the news – but it isn't really groundbreaking from an end user point of view.  If anything, it reminds me of discussing who had the smallest mobile phone in the school cafeteria, back when the Nokia 3310 was in vogue.
When the iPhone first came out it truly was a 'game changer.'  As more people got one, more people couldn't live without one.  I waited for a torturous 24 month contract to run its course, with a broken Nokia mobile – that had claimed to be the Nokia equivalent of an iPhone at the time – before I finally got my iPhone 4S, and then I wanted to wrap it up in cotton wool.  I needed to double-bag, which meant not only buying a robust phone case, but insurance too.  Although that didn't stop me leaving it in a taxi one night, it does show what 'disrupting the market' really means. 
We're over three years down the line from that broken Nokia and the mobile scene is quite different.  Most people now own a smartphone – even my Mum, albeit without any data allowance – in some cases people own two, with an iPad for good measure.  Back then the differentiator was whether you had a smartphone or not, now the battle is between the smartphones, which is a far less exciting duel.  Let's face it, how impressive is it really that your iPad is lighter than mine?
Recent updates have failed to set any of the smartphones apart as the iPhone did when it entered the market.  Siri, for example, although quirky and at times funny, isn't really practical when you're walking down a London street with a bus hurtling by.  Let alone the fact that it still can't decipher my Essex accent – I said Matt, not map.  So what's the next real innovation that's going to raise the bar?
Could it be Phonebloks?  A lego-style build your own phone, that allows you to repair and upgrade parts, customise so it better fits your lifestyle, but keep the same core device.  A phone that will deliver familiarity, sustainability, functionality and even innovation – the near on a million Thunderclap supporters seem to think so!
When it boils down to it, the mark of real industry 'disruption' is when the end user doesn't see it coming.  So, just in case it's around the corner and while we're in the grips of one-upmanship based on weight, I'll just stick with what I know.  What I know is a shiny new iPhone 5S with 4G and 32GB capacity – I wonder if I got up-sold?