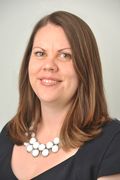 By Flora Haslam
Figures released this week revealed some positive signs for the advertising industry with forecasts predicting total growth of 2.6 per cent in 2013 and 4.9 per cent in 2014.  It comes as little surprise to me that internet spend was driven by the growth of mobile advertising, but I was surprised that TV advertising was up 5.6 per cent. 
Personally, I rarely see a TV ad.  Whether Sky+, TiVo, Freeview+, YouView or simply a hard drive hooked up to the TV, there are now plenty of options for recording content and watching it at a time that suits.  Maybe if I was a big sports fan things would be different, but right now almost all my ad viewing is on fast forward.
Maybe I'm missing out.  There have always been classic adverts that we can probably all remember talking about from the Diet Coke break (now nearly 20 years old!), via annoying meerkats to the traditional John Lewis festive offering.  Luckily for me, the ads that are any good tend to make themselves known pretty quickly via Twitter and YouTube. 
As a reminder, here are just five great British TV commercials, as identified by The Guardian, which were contenders for a Cannes Grand Prix.