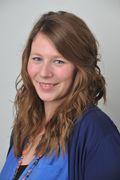 By Bex Surtees
"So...what exactly is it you do again?"  It's a question I get asked all the time – by family, friends, even the bemused car insurance advisor – in spite of the fact I've been working in the PR industry for five years now.  If I was a teacher, a doctor or even an accountant I wouldn't be writing this blog, but I'm not so, lucky for you, here we are.
I work in Public Relations, specifically dealing with clients in the B2B technology sector.  I am known as a 'tech PR', a 'PRO', a 'PR manager', or – it seems most controversially these days – a 'PR professional'.  Just so we're clear, I'm not 'in marketing' though. 
Earlier this week an age old industry debate resurfaced, once again questioning if PR can call itself a 'profession' or if it's really more of an 'art'.  In short, the (latest) brains behind this suggest that, as an industry, we are 'obsessed' with aligning ourselves with the corporate world.  PRs have become so blinded by the corporate light, that we've all forgotten what creative, mystical creatures we are and lost touch with our inner artist (of course, I paraphrase).
Well, this all makes me rather cross.  I consider working in PR to require a number of skills – from top notch written and verbal communication to a knack for all things digital, plus a mix of organisational, creative, and crisis management expertise.  Not forgetting a lot of patience and, quite crucially, an understanding of how the business world (or corporate, if you like) works in order to provide the best level of service for our clients.  Essentially, it's one big balancing act.
I'm not disputing there is an 'art' to PR at all; the ability to craft messages, build insightful campaigns and consequently make them a success does take talent.  It would just be difficult to achieve without the right knowledge and awareness of the business or sector in question, and the simple gumption and professionalism to challenge clients' thought process when necessary. 
It's the combination of all these elements that make PR such a diverse profession to be in.  So, instead of putting the 'profession stuff' on the backburner, perhaps we should think about shifting this debate there instead.