Last week, Microsoft released a new advert for its flagging flagship browser, Internet Explorer.  Aimed specifically at '90s kids', the ad "takes a trip back through everything that was popular back in the land before iPods, including Pogs, bad haircuts and, well, Internet Explorer" in an attempt to win back the hearts of IE's previously loyal users.
The ad inspired us here at Johnson King to take a trip of our own down memory lane – to a time when press releases were still sent out by post and a cloud was just what you gazed up at as you lay in the grass – and reminisce on 90s tech which fills us with the most nostalgia. Here are our top 10 (disclaimer – just like pogs and bad haircuts, these technologies are by no means the "best" of the 90s – just the ones we look back the most fondly on!): 
1. Discman – there was a heated debate in JK towers as to whether this really belongs in the 80s, but this trusty portable music player definitely reached its peak in the 90s – before
MP3 technology wiped them out! 

2. Nokia bricks – specifically the 5110 and 6110, these early mobile phone models came complete with now-mythical antennas on top. But at least they both had Snake!




3. Gameboy – ahh the classic handheld gaming device. Who needs a colourful screen when you could enjoy monochrome Tetris?



4. Encarta – the Wikipedia of the 90s. Our very own Lindsey was even bought Encarta as her parents thought the internet was too dangerous a world to let her loose in! And yes kids, you had to install it using this ancient device called the CD-ROM…


5. 'Hi-tech' toys – The Dream Phone ("a dating board game for girls") and Skip-It (an apparatus attached to the ankle to record the number of skips jumped) were JK favourites, and while we may be pushing the boundaries as to what counts as technology, perhaps these were the predecessors to online dating sites and Nike's Fuel band?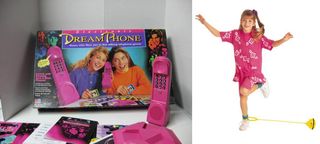 6. Electronic organisers – while some of us at JK were busy with our Dream Phones and Skip-Its in the 90s, the older and wiser of us were already playing with corporate toys like electronic organisers (arguably not much more technologically advanced than the Dream Phone!).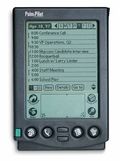 7. Amiga 1200 – this was the computer to have back in those days, and while it could only hold 2MB memory, it came complete with a super-duper advanced Floppy disk drive!




8. WordArt – while the WordArt function is still available on Word, there has never been a decade more filled with ugly title pages and headings than the 90s. Whether on school projects or corporate documents, we can't look at any of these "WordArt styles" without thinking back to those days!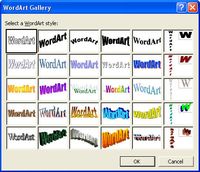 9. Playstation – the original PlayStation (the PS1) brought gaming to mainstream audiences, and one of its most popular early games – Wipeout – used licensed music in a way we hadn't seen before. Now you could play games to a backing track of the Prodigy and Chemical Brothers – The PlayStation was a phenomenal success in bringing gaming to the masses.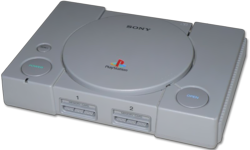 10. Millennium bug – much of the 90s in the world of tech revolved around dealing with the all-encompassing paranoia of the Y2K scare. Thankfully, it never materialised, but just hearing the words "Millennium bug" certainly gets us all misty-eyed thinking back on an era in tech before the real crisis of the dot-com crash.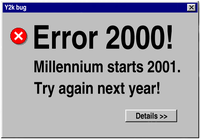 What 90s tech brings back the most memories for you? Drop us a comment!