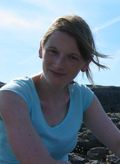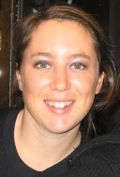 By Carol Pender & Alexandra Radius
While sorting out some crisis management training for a client this week, a colleague commented "yeah, we don't want them doing a Tiger Woods". Indeed!
Celebrities, just like companies, can be their own worst enemies when it comes to damaging the reputations they've worked so hard to build - a fact to which Tiger Woods can certainly attest. The golfing wunderkind had until recently projected a spotless image and become an internationally recognised name and role model for young athletes everywhere, which explains why the fall from grace has been so brutal.
But did the situation really have to turn into the media circus and personal nightmare that it has? Could he have handled it better or at least differently? Maybe if his 'people' had advised him better on what to do when everything goes south, and not only when everything is plain sailing, he wouldn't be where he is now.
Woods has released only two statements on the furore surrounding his alleged infidelities:  the first of these avoided the issue altogether and referred to the bizarre car accident that first sparked media interest, and the second was released when he was effectively backed into a corner after some dozen mistresses came out of the woodwork. Maybe he was hoping it would all go away; that if he kept his head down and avoided the issue people would forget? Hmm…
Woods probably pays hundreds of thousands of dollars every year for professionals to advise him and direct his career. Surely they could have come up with a better strategy than the 'ostrich' approach?
The damage to his reputation may now be irreparable although it's worth noting that other celebrities have come back from the brink. Everybody remembers the 'Cocaine Kate' incident of a few years ago when Kate Moss was dropped by a number of high profile fashion labels after pictures of her snorting cocaine appeared in the media. Yet today she is still one of the most in demand models on the fashion scene and has even turned her hand very successfully to designing. But the gap between image and reality was far narrower for Moss than for Woods. And the sporting world is not the fashion industry where having a wild image can give you a little edge. 
Perhaps Tiger should have taken a leaf out of Michael Phelps' book who admitted and apologised for his marijuana incident right away, promised to do better in the future while continuing to honour his engagements. Phelps also posted his apology on Facebook and Twitter, a way of making sure he got his message across to all his fans. 
Celebrities, like any brand, have to take control of their image and reputation and use the media tools at their disposal to do so. In Woods' case, the only way to claw back some dignity may just well be to go on Oprah, shed a few tears and do a major mea culpa. But please get him some media training beforehand!