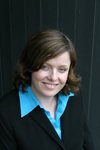 By Claire Ayles
It's hard to argue with the success of smoothie maker, Innocent Drinks. But those funky guys at 'Fruit Towers' haven't just made it possible for us to get our five-a-day in a couple of swigs of blitzed-up fruit – they've also been prime movers in the use of an increasingly popular form of marketing: corporate cuteness.
For Innocent and its 'little tasty drinks', this branding really works. It has a busy yet health-conscious and environmentally-friendly target market, which undeniably responds to this kind of eco-quirkiness. Most importantly, Innocent has promoted these brand values from day one – way before it was a multi-million pound business.
But inevitably, we're now seeing multinational conglomerates jumping on the cutesy 'brandwagon' in an attempt to become our bezzy mates while simultaneously selling us products and services to make us feel all warm & fuzzy – even if they're not much cop.
Take Virgin Media. Please. It rebrands my Telewest service at great expense, drops some channels, enters into a very public and childish spat with Sky and – let's not forget – puts up my prices. Not to worry though, I may be losing money and programmes, but I have gained a rather famous friend – Richard Branson.
I recently received a lovely letter from Sir Dick explaining why Sky was being a big nasty bully and Virgin wasn't going to put up with it, so there. It was written as if we were in fact godparents to each other's kids. I know he only wants me for my money, but I have to say I feel that my intelligence is severely insulted if he thinks that by writing me a chummy letter, he is going to make me forget about all the things that Virgin Media stands for from my (admittedly rather embittered) perspective.
So, while Innocent has got it right – because its branding actually reflects what the company is about – I simply can't buy Virgin Media's manufactured persona. To me, the folks there just seem to be building a very expensive and elaborate façade, behind which they intend to hide Virgin Media's middling-to-poor service.
Oh, and did I mention that its on demand service (Teleport) hardly ever works? Not to worry though, at least I'm keeping Uma Thurman in lip-gloss.
(By the way, one word about those TV ads, Uma: sue)