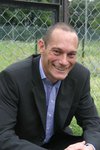 By Mike King
It seems like we're always hearing about the huge pressures that increased regulatory compliance has placed on business, none more so than in the financial services sector. The requirement to not only keep records, but also be able to retrieve information quickly and efficiently, have meant huge changes to IT systems and working practices.
However, it would appear that these changes are not quite as far reaching as I thought…
Yesterday I received a bizarre letter from my bank's 'Personal Banking Customer Services Centre' (call centre to you and me). The letter, addressed to both myself and my wife, said that the bank hadn't acted upon 'our correspondence dated October 2006' because it had been 'unable to verify your signature against our records'.
Now, for a start, as a long term customer of this bank (we've been with them for more than 15 years, both personally and through our business), there is no way on earth that our signatures shouldn't match their records.
But worse of all, and the real crux of my problem, there hasn't been any correspondence from us to our bank in the last few months relating to our account. None at all.
So, I rang the call centre on the number quoted in the letter to find out what this is all about. After the customary automated list of 17 irrelevant options, I eventually got through to a live person.
Although she was very nice, she was unable to help in any way. She confirmed that the letter related to our joint personal account and was issued in response to a supposed written request from us. However, she couldn't tell me what our correspondence related to nor when it was dated. Apparently, my bank keeps no record of such correspondence.
Of course, having never written to them in the first place, we're concerned. More so after discovering that our bank doesn't keep any record of written correspondence, real or imaginary, that it receives from its customers. Is this the Data Protection Act gone mad? Or an over-enthusiastic recycling policy perhaps?
But what about in cases of attempted fraud? Surely having an actual record of correspondence might be a good idea…
There can't be many organisations that write to their customers to say they can't comply with their written request, only to then admit that it's unable to remember what that request was. Maybe the reason why banks complain so much about over-regulation is because they're already struggling to cope with what sounds like institutional senility.