There's no doubt that this year is the most social Wimbledon ever. With enhanced mobile apps, SlamTracker and the introduction of The Wimbledon Social Command Centre, organisers are actively encouraging fans to post their Wimbledon comments and questions on Twitter. Whether it's praising Federer's volley, commenting on Nadal's forearm or cheering on Murray, everyone is joining in and having their say on the famous tennis tournament. 
British patriotism is renowned for blossoming around big sporting events (remember the Olympics?) and social media is playing a big part in maintaining the spirit of last year's success. In support of our reigning champ, a social campaign has been set up where fans can tweet using the hashtag #WelcomeBackAndy, in a bid to win a personalised, signed digital photo of the man himself. Other social campaigns and activities include a 'Twitter Mirror' for all those selfie lovers in the queue, live action replays on Twitter and real-time Q&As between fans on the big screens on Henman Hill. 
An interesting aspect from the growing use of social media at events such as Wimbledon is the insight it can provide. By analysing discussions, organisers can see which countries are the hottest tweeters, which players create the biggest social buzz and whether centre court games generate more conversations than the others. In short, it gives them a better understanding of how the tournament is perceived by tennis fans around the world.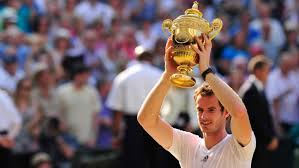 However, for those fans without tickets and who have no desire to queue for hours in the (slim) hope of gaining entry, Alexandra Willis, content and communications manager at Wimbledon, sums up the biggest reason why the increased social media presence is such a good thing: "Only half a million people get to come to Wimbledon, whereas we have a digital audience of over 20 million, so it's about making our digital channels the next best thing to being here."