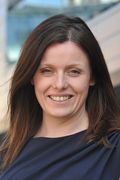 By Claire Ayles
Work took me as far as New York this week, a destination that never disappoints.  I particularly love US TV news coverage – just five minutes of FOX makes the plot of Breaking Bad seem completely run of the mill, and one of the few upsides of jetlag is that you can get a massive fix of programming before the working day even begins.
Getting the news anchors giddy with excitement this week was the NYPD's spectacular Twitter blunder. For reasons only known to them, the people running @NYPDNews thought it would be a good idea to start the hashtag #myNYPD, which the good people of New York City could use to share photos of themselves with some friendly cops.  
Here's what they wanted to happen: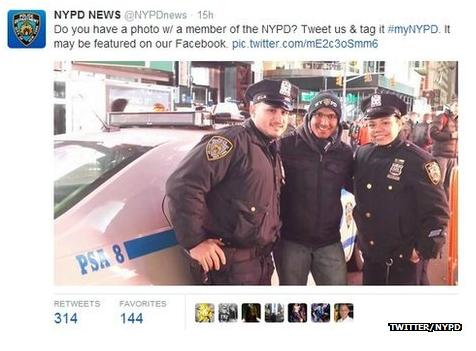 But here's what actually happened. And it happened a lot – there were over 70,000 tweets in just a matter of hours, with #myNYPD beating the much publicised #EarthDay in the trending ranks.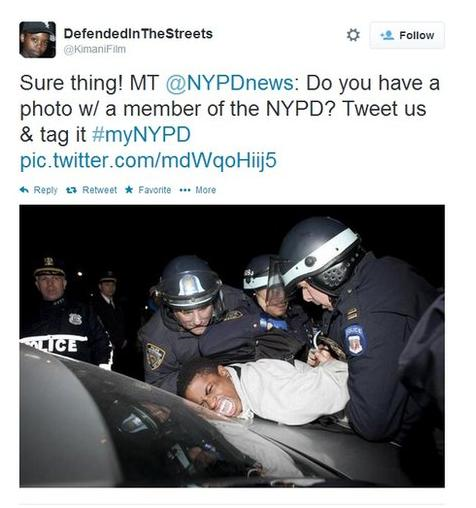 NYPD isn't the first high profile victim of hashtag hijacking (we've even featured a few on this blog) so it's a wonder that the folks there didn't think about the potential ramifications of this campaign before they hit 'post'. 
It's what us soccer-loving Brits would call a classic own goal.