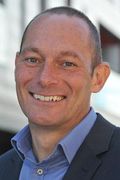 By Mike King
Unsolicited sales calls have long been a source of irritation, but the problem has got a lot worse over the past few years with an increase in the use of automated telephone systems that call and 'speak' at you in a voice that makes a Dalek sound warm and friendly.  
Yesterday's news that UK telecoms firm TalkTalk has been fined for making too many silent and abandoned marketing calls using an automated system is welcome news.
Using such systems for outgoing calls has got to be top of the list of pointless uses of technology. Obviously, these automated systems must be a cheaper way to call thousands of people than the almost equally irritating human telesales call but, surely, the success rate for robotic calls must be close to zero?  
At best, hearing a robotic voice on the end of the line is so hugely irritating that no rational person would do anything other than simply hang-up. At worst, the automated system fails to do anything when you pick up the phone (as in the TalkTalk case) and you're left with the silent treatment. Either way, nothing has been achieved other than annoying the recipient of the call. 
The web is full of people complaining about this issue and it is clearly a big problem. The UK government has called for a crackdown and, in November last year, the ICO published a list of the worst offenders. All of which begs the question, why do these systems even exist?
It has to be the perception of cost savings - machines are cheaper to run than people, so the telesales effort costs less. There's some sort of logic there. If the starting point is that the old school, human telesales call was pretty ineffective, the thinking behind automating the process could be that it is a cheaper way to achieve nothing. Chucking the systems out altogether would be even cheaper.