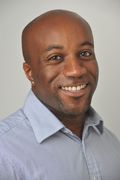 By Richard Scarlett
So as America's Christmas warm up event has come to an end, the last of the pumpkin pie has been eaten and another year's Black Friday has been dubbed success for retailers across the country.  Let the analysis begin – with a full on media round robin of sales figures and footfall metrics aplenty. 
However, an interesting trend is starting to emerge. Black Friday – once reserved for those of a US persuasion – is becoming more of a global affair, with international retailers trying to cash in on the Black Friday phenomenon in other countries. For instance, this weekend saw UK retailers including John Lewis and Currys open their virtual doors to customers with 'amazing', 'price crash', 'astronomical' November sales, even including some goodwill reductions from the usually aloof Apple.
Cyber Monday has long been the Black Friday of the internet world, but with this fast developing global movement (yes, global movement), it seems that a long-standing tradition could be changing.  Will Cyber Monday become the new Black Friday, or vice versa, will we need to find a new name for this digital merger – Cyber Weekend, Black Cyber Friday, perhaps Blyber Friday (which could, by some ungodly force, end up becoming Bieber Friday)? The possibilities are endless.
The point is, with so much available online – at the same reduced prices as in-store – do people really need to queue from the moment they finish the turkey to the break of dawn on Black Friday to score a shiny new waffle iron that is 'half off'?  I mean, one minute you are sitting with the family to give thanks, and the next minute you could find yourself here. Unfortunately, flash sales all too often prove to be an underwhelming anticlimax – just ask anyone who ventured to Comet for the highly publicised 'massive stock liquidation, everything must go' debacle.  Throw in the fact that we now have aggregator sites offering comprehensive directions to the best online sales, which often start earlier than Friday, and this could really be the beginning of the end of Black Friday. 
For some, it is a tradition that will refuse to die, much like the Boxing Day sales elsewhere.  However, I predict that in a few years, the high street chaos will slowly tail off and move online – most likely resulting in post-Thanksgiving retail coverage being more about the security risks to online shoppers than backslapping over staggering in-store sales figures.