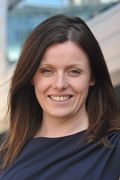 By Claire Ayles
London has been a pretty special place to be this Summer (if you ignore the weather).  It kicked off with a bit of patriotic flag waving in honour of the Queen's Golden Jubilee and is drawing to a spectacular close at the moment, with the world's second largest sporting event  (in terms of athlete numbers at least), the Paralympics.
In between, of course, we had the Olympics, which was the best ever.  That's not just me (a proud Londoner and sports fan) speaking, even Australians said so, and that's got to be hard to admit considering a) they pulled off Sydney 2000 and b) we're British.
But it wasn't just the sport that I found so utterly amazing, the technology behind the games was equally impressive.  Here are just some of my favourite Olympic tech facts.  Let me know if you have others.