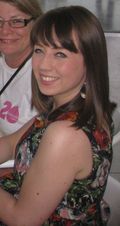 By Kasia Murphy
As the archives are trawled to give us a visual insight into how the technology behind the Games has changed beyond recognition, it's worth remembering that the performances of today's athletes will not only be watched and cheered by legions of fans, but also chronicled so that future generations can appreciate their accomplishments.
With more than 2,000 verified Olympians signed up and active on Twitter alone, social media will undoubtedly redefine how these Games are recorded and how the public engages with the international event. The 2012 Olympic Games will be characterised by a most viewed, a top shared, a hazy Instragrammed image retagged, a top retweet, a live comment feed and a most liked statistic.
However, with fans flocking in their droves to gain a 140 character glimpse of a given athlete's state of mind, there is no room for careless actions. Even in the hours before the opening ceremony we saw how inappropriate use of digital media has made headlines.
Take Paraskevi 'Voula' Papachristou, who made (unfortunate) history as being the first athlete to be expelled from the Games over a tweet (albeit a racist one). In a decision made as almost as quickly as it takes to type 140 characters, the Hellenic Delegations Administration Board described her comments as going 'against to the values ​​and ideals of Olympism' and suspended the triple-jumper from participating in this year's Games. The IOC has even issued guidelines to participating athletes on using the new technologies to connect with fans and supporters in real-time to avoid such embarrassments.
As Sir Clive Woodward said to TeamGB on the subject of social media - 'how do you want to be remembered?'