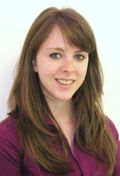 by Dana Hashem
It's fair to say that the launch of Apple's iPhone 4S was something of an anticlimax.  While the new model boasts a better camera and reportedly impressive Siri voice-recognition software, let's face it – it's a far cry from an iPhone 5.
Apple products are always shrouded in rumour and mystery during the run up to their launch, but usually far exceed expectations when they're finally revealed.  The difference this time is that we've been left feeling underwhelmed.
This is a real shame for Tim Cook, who - as Mashable quite rightly points out - Apple is still trying to establish as an effective replacement for Steve Jobs.  Without being able to deliver the showstopper everyone was waiting for, the vast majority of the media coverage about the event has essentially headlined with: 'What, no iPhone 5?'
Unfortunately for Cook, this kind of distraction is something of a limelight-stealer when you're trying to make a good first impression as a newly-ordained CEO.
Cook has a hard act to follow - so how did he handle it?  Well, when you look beyond the distraction of the missing iPhone5 outrage, very well, actually.  The most notable thing he did was to place a much greater emphasis on the team behind the new product.  In a marked shift from Jobs' signature style, he gave his executive team a big role in the presentation – sending a clear message that the company is full of top talent that can fill the void in the limelight left behind by Jobs.
Of course, there's a long way to go yet, and the jury will be out for a while on whether Apple will be able to maintain its position as a global leader in the design stakes.  However, I for one was pleased to see some really positive steps being made by the Apple team to shake off its one-man-band image in the wake of Jobs' departure.