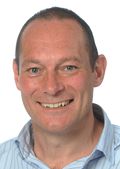 by Mike King
Now that the London riots have died down, Twitter has thankfully returned to normal and football is once again the number one trending topic. 
Given we're still in the transfer window, social media is alive with rumours and gossip about player transfers and there's information and misinformation everywhere.  Where Twitter has really come into its own isn't in providing fast news updates but in giving us an entertaining insight into footballers' thoughts and opinions on a whole range of subjects. 
The really interesting stuff often comes from spats between players, pundits and supporters.  This week we had a great Twitter row between Piers Morgan (an Arsenal fan) and Arsenal player Emmanuel Frimpong with the two trading insults. 
However, the king of footballers on Twitter is still Rio Ferdinand who has a long and, ahem, illustrious track record (including, of course, his own row with Piers Morgan).  Only last month, Ferdinand reportedly Tweeted a picture that caused a security alert at the White House involving the CIA. 
The pretender to Ferdinand's crown is Joey Barton, a man who seems to spend his life doing all he can to upset as many people as possible.  His recent Twitter outbursts include this gem: "Bad shirt, shoes and views from Shearer again. Sort it out slaphead..." 
With Barton as the catalyst, the Football Association is apparently trying to curb footballers' activities on Twitter.  Let's hope they don't succeed.  A Guardian poll earlier this month asked readers whether footballers should be barred from Tweeting and 81% of respondents thought they should not.  Hopefully, the FA will take note and let the fun continue.