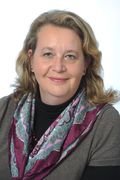 By Valérie Sontot
The Minitel – the precursor to the PC – is one of the most famous French inventions, installed in up to nine million households around the country. 
But according to an article in French newspaper, Le Monde, this charming little homegrown machine will soon disappear.  France Telecom recently announced that all networks will be disconnected from Minitel terminals on June 30th 2012 – a casualty of the internet's success.  
Believe it or not, even with nine million users, this machine was never exported beyond French borders – yet in 2011, it is still generating revenues with 1880 terminals actively in use across France. 
For France Telecom, the Minitel paved the way for the internet among both consumers and publishers. Many CEOs at French internet/web 2.0 firms started their careers with the Minitel, such as Xavier Niel, who today is the head of French ISP Iliad, trading under the Free brand.
Although I can't remember the last time I saw a Minitel in action – perhaps at my parents' place when I was a teenager – this historic piece of technology is a big part of French heritage.
The Minitel will certainly be missed here France – what other extinct (or soon-to-be) technology faves do you have fond memories of?  Let us know on Twitter at @JohnsonKingPR.