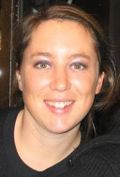 By Alexandra Radius
The chance for a quick lunchtime nap or to keep an eye on the children – not to mention the bliss of escaping lengthy traffic jams and crippling transport strikes – working from home is a popular dream for any employee.   
According to the annual French study published recently by "l'Observatoire de la parentalité" (parenting observatory), for those workers with children, the 'home office' option is a top priority when it comes to career choices, in order for them to balance their professional and family lives. 
Not only do home workers make better use of their time – particularly as a result of avoiding the problems that plague the French transport system – they often have a habit of accepting more of the workload in an effort to reassure the boss that their situation isn't seen as an escape from the normal office groans and grumbles.  
Alcatel-Lucent – a technology firm with approximately 10,000 employees – has been a trendsetter in this domain for several years now with 30 percent of its workforce functioning on home-based agreements (working remotely on average one day a week).  That said, even though large French companies such as Air France, France Telecom and Renault have all signed agreements to put home working measures in place, the practice is not as widespread as expected. 
In any case, with the continued development of technologies like VoIP and video conferencing tools, I believe that the home office mentality will soon be a de facto standard in many organisations.  Often with a more motivated, autonomous approach to their workload, home workers will soon be recognised as efficient, valuable members of any business team.
And with summer just around the corner, there's no better time to test out the theory!