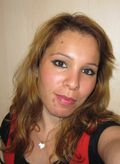 By Fatima Meddad
With 2009 seeing an alarming level of ID fraud in France, the French Senate passed a reform bill to introduce ID cards.  This bill will be discussed by the Assembly in the coming months and, if enforced, will see electronic forms of identity stored on two separate chips contained on French ID cards.  Needless to say this issue has caused a great deal of controversy.
The first of the two proposed chips will use standard biometrics – fingerprints, retina scans, etc. – to identify individuals, while the second, less conventional, chip, is designed to collect a person's activity on social networks.  I'm pretty sure that many of my Facebook status updates would be of little interest to officials, but I suppose this reflects just how important social networks have become to society.
Of course, this raises serious questions about privacy.  Personally I think such measures dehumanise individuals – the proposed scheme reminds me of Blade Runner or A.I.!