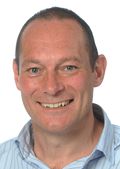 by Mike King
I do find it strange how some people cling to blatant denial even when it is crystal clear to everyone that their denial is an outright lie.  There aren't many ways to make yourself look more foolish than publically denying something that everyone else can clearly see.  I often find myself wondering what people could possibly hope to gain by taking such a position.  It certainly isn't going to enhance their reputation.
The John Galliano racist rant was such an incident.  Maybe not a great example seeing as the man clearly has major problems, but he also has supposed professional advisors to guide him, like his lawyer.  How on earth can it be good advice to deny that he has made racist and anti-Semitic insults when there is live video footage that proves it?  Maybe if an insanity plea is going to be his defence it might make sense.  I don't know, I'm not a lawyer.   My favourite report on the whole sordid affair was a great piece with the headline "Galliano denies allegations and offers apology", an interesting position to take in anyone's book.
Talking of professional advisors, I must admit to laughing out loud when I read this great story on Telecom TV about PR giant Weber Shandwick.  Another example of denial in the face of overwhelming evidence to the contrary, in this case a press release it had issued itself.  Now I'd have thought that the world's biggest PR firm would know better, but I guess I must be missing something.
All of which reminds me of a very odd meeting I had with the head of marketing from Enron's broadband business way back in 2000.  This was before Enron's financial meltdown and at the time Enron was very much a darling of American business.   The power-dressed executive came to our office in London to discuss a possible change of PR agency in the UK.  Being an awkward sort, I started asking her about Enron's human rights record in India.  In particular, about reports of Enron sponsored violence against local villagers who were protesting against a new Enron power station.  Her reaction astounded me.  She simply said "It didn't happen."  I pulled out copies of several Amnesty International reports that covered the events in detail.  "It didn't happen," she repeated.  At that point I declined the offer to pitch for the business.   She was quite clearly insane.