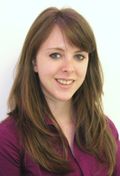 By Dana Hashem
Churnalism.com has got everyone talking.  The new website launched last week with the aim of showing up journalists and publications that recycle too much content from press releases.  To use it, all you have to do is paste a press release into the site to reveal how much content has been copied into various online news articles.

The concept already seems to have sparked something of a witch-hunt, with the Beeb and the Mail in particular rubbing salt in the wound by falling prey to some fairly ridiculous fake stories during the last few days.  To cut to the chase, the overall cry seems to be for less copying of PR-driven content.

Now forgive me if I'm missing something, but I'm not exactly bowled over by the hype – aren't press releases meant to be copied, at least to a certain extent?  As a PR girl myself, I'm of the opinion that a press release serves two, mutually beneficial purposes; to bring facts to the journalistic table straight from the horse's mouth and to raise awareness of a client's messaging.

Don't get me wrong, I'm not suggesting that it's OK for journalists to take everything at face value without doing their homework.  I'm just saying that their role has always been to source and evaluate news, form their own opinion and praise or scorn it accordingly...and that there's no shame in the fact that we help them along.