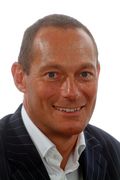 By Mike King
One thing I find irritating about BBC TV news reporters is their apparent blatant promotion of clothing from The North Face.  As a public broadcaster the BBC has strict rules regarding product placement, rules that the corporation is usually very careful to follow.   Except, it seems, for outside news broadcasters.  
This isn't a particularly new development, a couple of years ago The Daily Mail highlighted the very same issue.
Interestingly, last month the BBC announced that it had tightened up its (obviously only sometimes followed) rules regarding product placement.
Strange then that this morning, as I was watching BBC news over a bowl of corn based breakfast cereal, there was an outside broadcast from Aberdeenshire with the reporter, James Cook, sporting the customary The North Face jacket (there's an online version of the report here).  
As James Cook ended his report, the focus switched to a report by Hywel Griffith from a gritting station in Caerphilly, Wales.  Of course, Hywell was also wearing a jacket from The North Face; no surprise there. 
Amazingly, as the programme switched from one reporter to the other, there was a point where a split screen showed both James Cook in Scotland and Hywell Griffith in Wales, both facing straight to camera with two The North Face logos in full view, side by side. 
I don't know who handles PR for The North Face, but hats off to them.