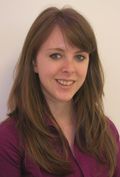 By Dana Hashem
It seems to me that what Wikileaks needs to position itself as is a 'knight in shining armour' if it is to win the support of its critics and stave off threats of closure from the Pentagon.  Surely, such a touchy subject as the freedom of information should be handled with great care, and requires nothing less than utmost caution when it comes to addressing the media?
Julian Assange appears to disagree with me.  The now infamous face of Wikileaks has been coming across as more 'vigilante' than 'virtuous' of late, making waves in the media by relentlessly defending the leak of intelligence reports that exposed the details of dozens of Afgan informants.  Now it may be a well known fact that a little controversy can help to rack up those column inches and get people talking about your brand, but the question is; where is the line between 'stirring up healthy debate' and 'engendering widespread public scorn'? 
This is just a personal preference, but if I was in the business of forging the public reputation of Wikileaks, I'd probably be inclined to avoid belittling human rights groups and shunning an offer from an Amnesty official to discuss the issues surrounding the leaks in a civilised manner.  After all, there's nothing like cosying up to the very organisations you claim to share ideals with, right?
Wrong.  Assange happily waded even deeper into the fray with a defiant tweet after a somewhat feisty exchange with Amnesty, posting: "Pentagon wants to bankrupt us by refusing to assist review. Media won't take responsibility. Amnesty won't. What to do?"  Feel free to correct me, but I'm not sure Assange can realistically expect the Pentagon to help Wikileaks release secret files – I suspect this falls somewhat outside of its remit.  All Amnesty did was to point out that the freedom of information comes with a level of responsibility that should be respected, and Assange seems to come out of it with an air of someone that's throwing his toys out of the pram rather than a saintly crusader of justice.  I can't help but think that he should tread more carefully in future.
However, while it's tempting to stay firmly perched on my high horse over this, it has to be said that – love him or hate him – people are clearly fascinated by Assange.  His recent interview on TED spread like wildfire through the Twittersphere, and the debate around the freedom of information has stormed to centre stage thanks to his controversial antics.
So, in the style of the man himself, I'll leave you to make your own minds up: Julian Assange – PR genius or cavalier renegade?