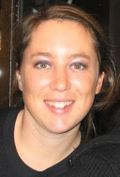 By Alexandra Radius
Everybody knows the incredible success of YouTube but something people are less aware of is the massive operating costs paid by YouTube to cover its huge internet connection and bandwidth needs, so its content can be accessed by millions of users all over the world.
According to a recent report by financial analysts at Crédit Suisse, YouTube/Google may well lose $470m in 2009. That puts it in a far worse position than some of the biggest names in the beleaguered print press where staff layoffs and potential closures seem to be announced weekly.  
As the report points out, YouTube's fundamental problem is that it can't find sufficient advertisers, as most will not pay to support amateur videos and photos. The videos which are the most often viewed are the ones which cost YouTube the most money and also tend to have content that advertisers don't necessarily want their brand associated with.  Would you pay to sponsor a video showing a football referee being attacked? Exactly… 
In an effort to generate revenue, YouTube has already tried to establish partnerships with a number of Hollywood studios and record companies to broadcast professional, paid-for content, but this solution hasn't yet enabled the website to show a profit.
So what's the solution? Should YouTube propose paid for services similar to iTunes? Other ways could be to establish use limitations to control bandwidth or launch a subscription system for professional accounts. The real question is, would you prefer to see YouTube disappear or would you prefer to pay for some of the content? Maybe you'll chose to save money and use peer-to-peer instead, but that's another debate…