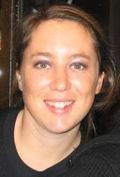 By Alexandra Radius
What do you need to create a really good media buzz? The latest evidence would appear to indicate a nice island in the Pacific, plenty of money and good communications skills. 
In early January, a tourist information office offered a six month job contract as an island caretaker, based on Hamilton Island, off the North Eastern coast of Australia.  For a salary of $104,000,the caretaker will enjoy flexible working hours and the opportunity to explore "one of the world's greatest natural wonders".  
It's pretty safe to stay that the media stunt worked with some people going so far as to hand deliver their application to the Australian embassy in their country while others translated their application into six different languages (not sure what the benefit of that was). The website was a victim of its own success.  Just one hour after going live, 350 applications had been posted and 250,000 connections registered. The next day the site became almost inaccessible.
To date, "the best job in the world" has been advertised on more than 1,300 blogs and the website has received more than 2.3 million visits. And when you Google search "The Best Job in the World ", 29 of the first 30 results speak about the job offer from the Tourist information office!
Faced with the worst economic recession in many years, people obviously need to dream and the idea of escaping the global turmoil on a paradisiacal island and getting well paid for it   seems like a pretty attractive option. Hell, even in an economic boom the offer would still be enticing! However, if you haven't already applied, you'll just have to wait until the next 'best job in the world' comes around. The 50 finalists were announced on Monday March 2nd and this number will be whittled down further to eleven candidates with ten chosen by the tourist information office and the final candidate voted for by the public. The finalists will be flown out to Australia to be interviewed with the winner revealed on May 6th.  It looks like the buzz is not about to abate any time soon and Hamilton Island is now most definitely on the map.