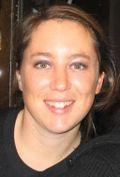 By Alexandra Radius
For some years now, election candidates in many countries (France being among them) have understood how they can use Web 2.0 media formats to give them a little edge over their competitors. Of course, the United States has been at the forefront of this trend and has taken it to new heights.
Barack Obama is one of the best examples of how the strategic use of Web 2.0 can bring energy to a political campaign.  On the home page of his campaign website, a section called 'Obama Everywhere' lists the various networks and social media sites where you can encounter and interact with the democratic candidate.
These days, Facebook, MySpace, Twitter, LinkedIn, Digg, Flickr and Wikipedia, represent essential parts of the electoral candidate's communications strategy.  McCain is, of course, in on the act, recently answering the questions from LinkedIn users, for example.  
The Obama camp has even gone even further, launching an iPhone application, Obama '08, which is aimed at keeping supporters up to speed with the latest campaign developments and encouraging interaction between them.
In the US election, the candidates' web presence is now deemed important enough for it to be measured and compared.  There are figures available that show which candidate is tallying up more points on the web.
Using the latest communications techniques to ensure candidates are ever-present on the Web enables them to gather funds and build their image. But does Web 2.0 hinder or help democratic citizenship?  What about those who don't have easy access to the internet? And while the Web can create a great buzz and enhance a politician's reputation as being forward-looking and innovative, it can also do serious damage and provide a platform for rumours ad scaremongering.
Tina Fey's skit of Sarah Palin and the Alaskan governor's subsequent appearance on Saturday Night Live may have endeared the Republican co-runner to the American public. I'm not sure becoming America's first political porn star or rumours concerning McCain and Vietnam have had the same effect.
It seems pretty clear that Barack Obama is winning the virtual battle (with, according to Techpresident, significantly more Facebook friends, more YouTube views and more MySpace friends).  Whether or not this reflects the real world will be revealed on 4th November.  I have a feeling it might.