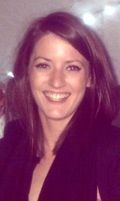 By Aislinn Collins

In May of this year, the UK daily newspaper market was down 7.6 per cent from April 2011.  We've also seen a vast number of titles move to online only to cut costs and others put up online paywalls in an effort to boost falling profits.  Technology it's said is partly to blame, as people look online for the content they would traditionally have found in print.  However, in an unforeseen twist of circumstances, technology now has the potential to entirely change the fortunes of print media.
The technology is augmented reality.  Using a nifty phone app like a QR code scanner, an image can be scanned and brought to life, allowing added content to be built into printed pages.
One such app that is currently brewing up a storm is Blippar and in the last few weeks alone its technology has been used on the cover of Shortlist magazine, for the re-launch of New Look's Marble Arch store and even in Obama's presidential election campaign. 
It is said that AR could be the turnaround in fortunes that print needs.  In fact, Blippar brand ambassador Dan Sodergren made the bold statement to an Irish Times journalist that "it will revolutionise the print media.  Print advertising is going to be turned on its head.  Blippar is going to offer magazines and newspapers a lifeline."  Strong words indeed.
The reason for this confidence is advertising revenue.  The income that print media outlets previously received has been lost as companies plough their funds into cheaper digital forms that have the potential reach a wider audience and are fully trackable.  But by adding AR to print, consumers are taken to a world half way between the two where print adverts become digital adverts at the click of a button.  It gives advertisers the ability to apply the click-to-buy concept to print and greater scope for impulse purchasing, while also making adverts 'fun' and interactive for the consumer.  On paper, it sounds like a great concept and one that could pull print media back up from its knees.
On the other hand, could this be just another passing fad?  To me the whole process of moving between print and digital in this way seems clunky, particularly from an advertising perspective.  In an age where if we can skip through adverts we do, will consumers actively go out of their way to view more advertising?  The novelty factor of AR is likely to see it have some success for a while, but I'm not sure it's going to "revolutionise the print media", as Sodergren so robustly put it.