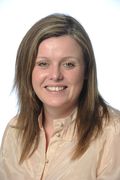 By Claire Ayles
The English seaside town Skegness has today been advised it should change its name, which one expert says has become synonymous with 'slot machines and caravans' (which he obviously thinks is a bad thing – others may hold a different opinion).
Perhaps he got his inspiration from the tech industry's very own the data centre sector which seems intent on convincing us that every facility based in the South East of England is in fact in London, even when a quick glance at Google Maps clearly shows otherwise.
So what's so bad about calling Skegness 'Skegness' or, indeed, Slough 'Slough'?
The problem of course is not the name, but what the name is associated with.  And the danger of changing a place's name is that it can make these brand connotations even more negative, creating the impression that the place is so ashamed of its heritage it has to pretend it's something it's not – the  geographical equivalent of Hyacinth Bucket.  (Who, let's not forget, was a complete and utter laughing stock). 
And shame isn't, let's face it, the greatest brand value to promote.