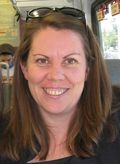 By Flora Haslam
Well done London. We've done it – the first week of the Olympics has passed without major incident. International news reports tell us that the general consensus is positive, and yet the views of traditional media seem to have been bypassed by the constant updates we're getting via social media sites.
Yes Twitter was around during the Beijing games, but on nothing like the scale of today.  And this time round it's Twitter that has hosted most of the controversy.
On the first evening, one MP landed himself in trouble with an ill-advised tweet, just one of 9.66 million mentions of the opening ceremony made on Twitter between 8pm in the UK to the end of the delayed US broadcast, which started more than three hours later.  
Guy Adams, a US-based correspondent for The Independent, had his Twitter account suspended for several days after he was one of many who criticised NBC's handling of the games, while too much tweeting was later blamed for poor coverage of the road race.
Loads of athletes have been keeping fans up to date via their personal Twitter feeds, but it was Tom Daley who hit the headlines when a 17-year-old troll was arrested for threatening the swimmer.
While several feeds have commented on the number of empty seats at some events, one man who wrote a computer program to check the official Olympics ticket site identifying when tickets for events were released and sharing that information via Twitter apparently helped hundreds buy tickets to watch the games, until his feed was closed down.
The IOC tells us its had no regrets about embracing social media and there are sure to be more faux pas over the coming week, but at least we'll all be able to share them immediately.