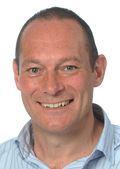 By Mike King
Bookmaker Paddy Power's PR team must deserve a bonus after achieving one of the biggest PR coups of the year so far.
In what started as a minor publicity stunt, Denmark's striker Nicklas Bendtner flashed his lucky Paddy Power underpants in the Euro 2012 match against Portugal last week.  He has now been fined €100,000 and suspended for one game by Europe's football governing body, UEFA.   His offence, according to UEFA, is 'improper conduct' because Paddy Power is not an official sponsor of Euro 2012.   The irony, of course, is that the act of Bendtner displaying his branded pants would have gone largely unnoticed (much like most of his career) in the media had UEFA not decided to draw attention to it and charge him. 
If that wasn't self defeating enough for the incompetents at UEFA, in an act of incredible idiocy they have now deemed that flashing branded pants is a much worse offence than racism and has fined the Croatian Football Federation only €80,000 for the racist behaviour of its fans.  This follows charges against the German and Russian Football Federations for fan behaviour that have seen even lower fines. 
Of course, there is a very serious point here but, from a PR perspective, Paddy Power couldn't have asked for a better outcome.  Bendtner's pants have exploded.  Paddy Power has achieved far more exposure than any other brand at the Euros, including all the official sponsors.