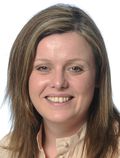 By Claire Ayles
As a sports fan and a proud Londoner, I can't wait for the Olympics, but, with still three months to go, some of the official sponsors' ads are already beginning to grate.
Whether it's a washing powder suggesting your Olympic kit will fade unless you use its particular brand, or a fast food joint creating the impression that the world's finest athletes are fuelled solely by burgers, there's simply no avoiding the marketing onslaught.
But good luck with your Olympic-themed marketing if you're not one of sponsors. Fair enough, firms shouldn't be able to stick the Olympic Rings on their website if they haven't paid for the privilege, but it seems that even pubs and bars could be banned from putting up posters saying they are showing the action. And it's not just easy-to-bully small businesses that are feeling the heat. The same story reports that easyJet was prevented from running a campaign, fronted by 1992 Golden Girl Sally Gunnell adorned with a Union Jack, because it might step on the toes of official sponsor, British Airways.
However, there is at least one area where LOCOG, the Olympic organisers, has admitted defeat. While tickets (for those lucky enough to get some) will include small print stating that photos and videos shot of the Games cannot be posted on the internet, it has been forced to concede that these rules are totally unenforceable.
So you might want to run the risk of uploading your shots of Usain Bolt, Michael Phelps and Sir Chris Hoy to Twitter and Facebook. Or if you're me, they'll be pics of footballing superpowers, South Korea and Gabon (yes, I had to look up where it was too).