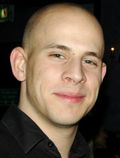 The launch of Apple iCloud has seen the return of talk concerning the post-PC world. Similar sentiments were expressed at the consumer technology show, CES, earlier this year. With sales of PCs down, smart phone and tablet adoption up, and cloud services in vogue, it's not hard to see why some people may come to this conclusion. But are users really ready to give up their PCs in favour of cloud based computing?
I'm not so sure. There are a number of barriers that may prevent users from trusting the cloud to handle all of their computing needs. For a start, UK wireless or wireline communications are not yet reliable enough to guarantee ubiquitous service. Neither business users nor consumers will be very tolerant if they are unable to access basic software or data because of peak traffic or a poor connection.
Another factor is the feeling of ownership that a traditional PC provides when it comes to both data and software. Apple's authoritarian approach to content and incidents like Amazon spontaneously removing books from users' libraries may make individuals hesitant to hand control over to external organisations in the immediate future. How forgiving would you be if you tried to access cloud based personal data, such as photos or videos, only to find it had been inexplicably deleted by your service provider?
Perhaps the biggest argument against abandoning the PC in favour of the cloud, is the security risk it poses. Recent years, and 2011 in particular, have seen recurring incidents of high profile organisations losing sensitive data entrusted to them. Until companies can find a way to secure the online world there will be significant numbers, myself included, who will want to hang on to their traditional PCs for a while yet.